About us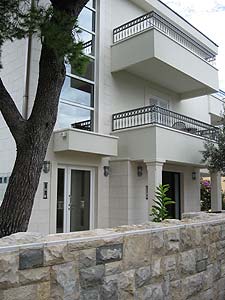 Villa Lolita is situated in a peaceful environment, surrounded with magnificent dalmatian flora, olive and pine trees.
It is located just ten meters from the beach. A breath-taking view will make your holiday unforgettable. You will capture the very essence of
meditaranean spirit and keep it forever in your memories.
In order to make your stay as pleasant as possible in every way, Villa Lolita is equipped and designed in standard of modern hospitality industry.
Each detail has been cautiously considered and chosen.
We leave you carefree to enjoy in tranquillity. You only have to make an
easy decision where to spend your vacation.